In short
I'm a general music teacher in Norway. Teaching is the basis of my professional work, but I also run some really fun projects! One of them is Skapia, a national contest for composing music in schools, in collaboration with The Norwegian Radio Orchestra.

Scroll down to see some of my work – or read why I care (which I really do…):
All children should be given opportunities to explore their own creative impact.
We all create – every day. It may be about anything from solutions to trivial everyday challenges and social relations, to creating new technology and solving major problems in society.
For children and youth, it is crucial to have experiences that strengthen their belief in their own creative impact. It is a key to mastering our lives and to future innovation. Music is a playful and intuitive approach to this.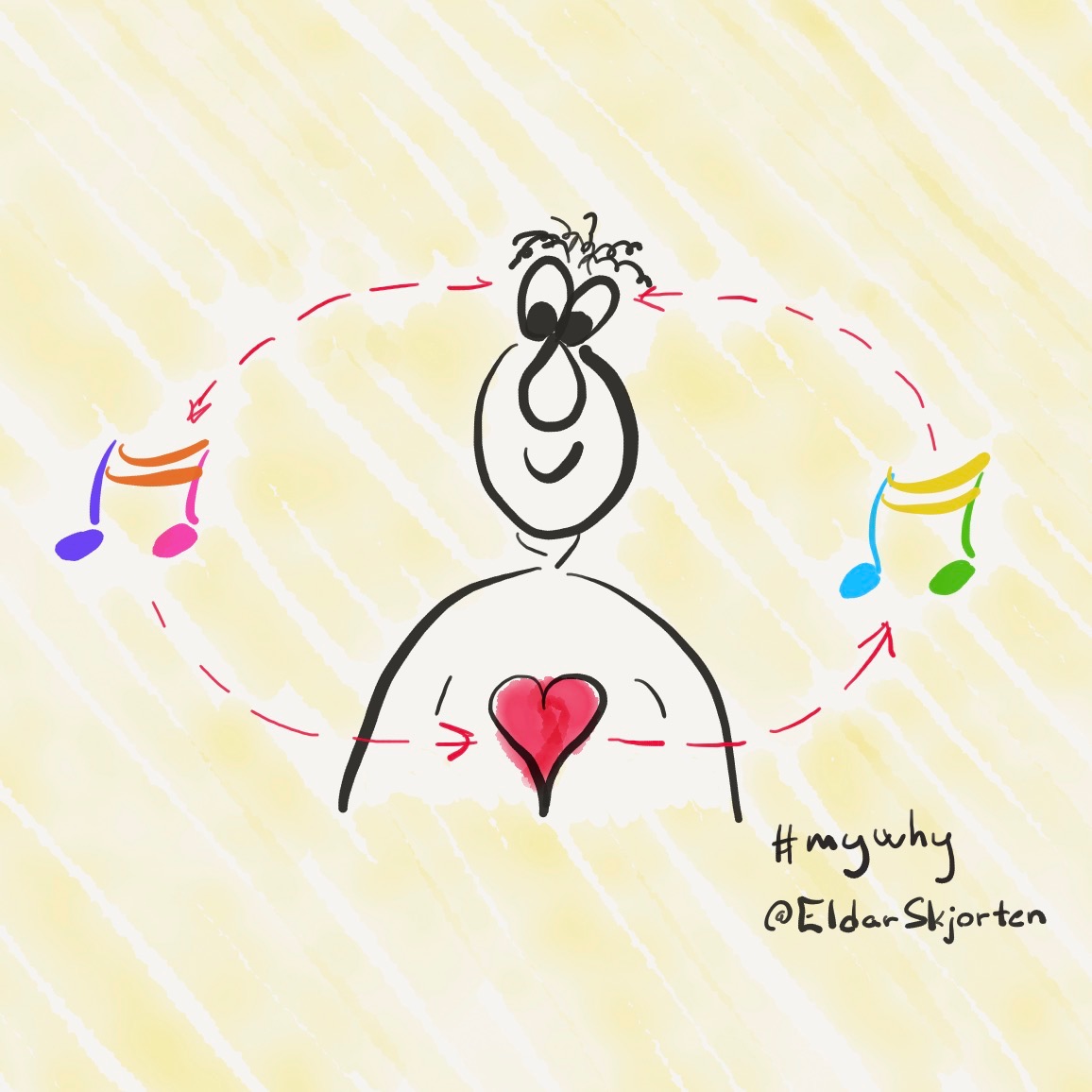 Teacher training
Since around 2002 I've been numerous workshops for teaches, within a range of topics like assessment for learning, technology in music education, iPad, Soundtrap, composing/songwriting with students and several more – mostly related to music education.
In the last years I've been engaged in creativity in learning, for all subjects. Some of my latest workshops have also been related to the Everyone Can Create program.
I have been presenting at conferences in Finland, Australia and Singapore, as well as several times in Norway. I've also initiated a series of conferences on technology in music education in Norway, MusTek, with presenters from Norway, Sweden, UK, Australia and Austria.
My courses for teachers are well known for being closely related to my own classroom practice and therefore highly appreciated.
Please don't hesitate getting in touch.
I founded Skapia in 2014 and it has been a large part of my life every day since. We encourage children and youth to develop their creativity – through both music and other means of self-expression. In Skapia I get work with major orchestras in Norway, great composers and songwriters, and different people from other areas and businesses. Go to Skapia for more information.
Writing in English is rather time consuming for me (speaking is a lot easier), but I really wanted do this article about creativity. Please read it at Global Edtech.
My students performing
This is from the opening of SETT 2017, – a conference about technology in education. …So we made a joke about SETT and BETT (our apologies to all "BETT-fans" out there…).
My students performing
This is from a conference about iPads in education. It is part of a piece called "Welcome with honor", by the Norwegian composer Geirr Tveitt (1908-1981).
Exhibition with students' art
Students (5th grade/10 years old) make their own drawings and music for a yearly exhibition.
iPad in music education
This is one of several videos we have been asked to take part in.
Touch Board as a midi controller
A simple "hologram" projector
ADE video presentation 2015
ADE video presentation 2016